The Services of Miles of Smiles Events
Inspiration Intuitive Entertainment for Every Occasion
Miles of Smiles does not believe in doom and gloom, and our intuitive professional hold that to a high standard. At Miles of Smiles Events, we believe that every occasion deserves a personalized touch. Our team of talented professionals will work closely with you to customize our services to perfectly match the theme or special requirements of your event, whether it's a cocktail party, a wedding, or any other celebration. With our intuitive entertainment and attention to detail, we guarantee an unforgettable experience that will leave everyone with smiles on their faces. Trust Miles of Smiles Events to bring your vision to life and create truly memorable moments. All of our activities are to encourage, empower and enlighten! We do not spread gloom and doom!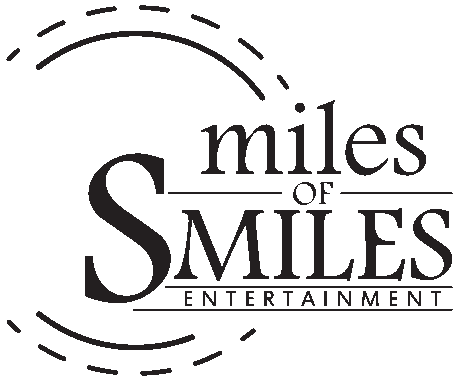 Traditional Mystical Services
---
Gypsy Fortune Tellers

:
Card Readings (Assorted Decks)

Palm Readers

Tea Leaves Readers

Kiss – Lip Print Readings (Your Lips Tell All!)

Handwriting Profilers/Analysis

Strolling Crowd Readings
We Can Customize to Match Most Themes/Decors!
Why limit yourself? Offer your guest more than one option!
Where we can bring our services
---
Corporate Events and Conferences

Small or Large groups

Dinner Parties

Birthday Celebrations

Holiday/Office Parties

Speaking Engagements

Private Sessions

Team Building And yes, we can do all this virtual online, anywhere!
Services we have created just for you!
---
Uniquely Yours

™

(Personality Analysis)
Life Tapestry Cards

©

KissSyncs

℠

Mystic Rejuvenation Oils

™
Characactures (Personal Portraits)
Mystic Romance Aromatics

™

Sacred Spiral Stones

™

Wellness Rooms
Services we have created just for you.
---
Uniquely Yours

™

(Personality Analysis)
Life Tapestry Cards

©

KissSyncs

℠

Mystic Rejuvenation Oils

™

Characactures (Personal Portraits)
Mystic Romance Aromatics

™

Sacred Spiral Stones

™

Wellness Rooms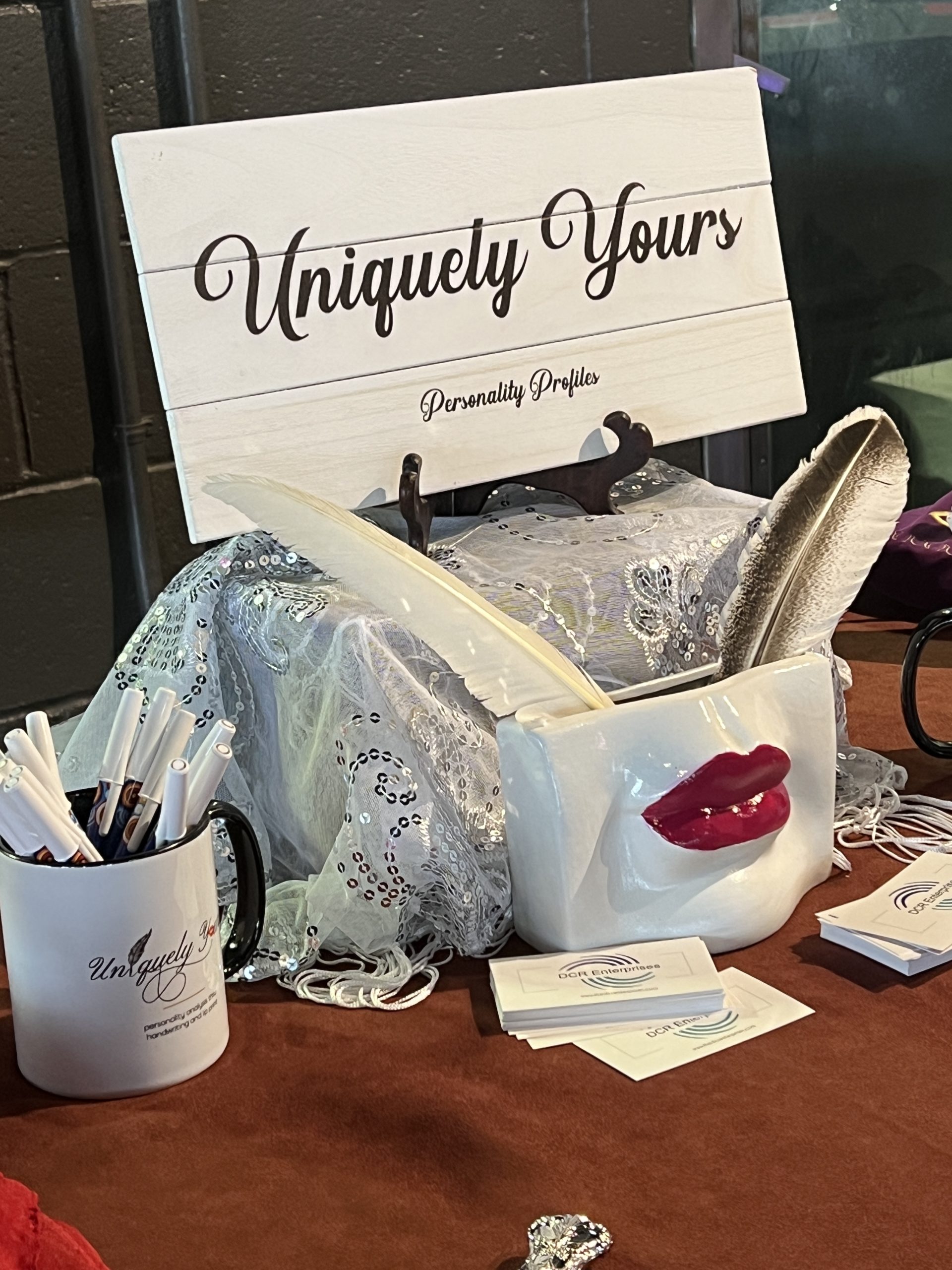 ​UNIQUELY YOURS
®

– Handwriting and Kiss Prints

Uniquely Yours® Readings utilize handwriting analysis with the interpretation of the lines and shape of your lips. What we can't see in your lip prints, we can see in your handwriting. And then sprinkle a bit of intuitive mystic into the mix and you will hear things about yourself that explain exactly what makes YOU UNIQUE! This makes for great fun as it creates the magic of helping you to discover more about you.

(BOTH HANDWRITING AND KISS PRINTS CAN BE ORDERED AS STAND ALONE SERVICES AS WELL.)
This Life Tapestry Oracle Cards
©
Where Your Life Threads Are Woven to Completion. Discover the colors of Your Life Tapestry. Seamlessly weave together your Mind, Body and Spirit.
This Life Tapestry Mission Statement – To Teach people how to build whole health by integrating the mind, body and spirit into a balanced individual. To do so, we much go back to our CORE – Expand our empathy and deepen our communications with others and ourselves. Doing so, we conquer our one true enemy – fear.
 KissSync
℠
Kiss Created Melodies
KissSync℠ synchronizes the art of a kiss reading with the personalized power of music. This experience not only entertains and engages guests. It also adds a touch of mystique and excitement to your event and celebration.
After deciphering the kiss print, uncovering your core traits, desires and personality, our readers are able to determine the best song that suits you. The reading leads our soloist will play a short rendition of the song picked just for them based on your reading.
Mystic Rejuvenation Oils
™
Once again, Luann Morris and Deborah Rose came together to collaborate on designing a fun but helpful service for all types of events and parties.
Essential oils can help to center, ground, and focus the mind and are reputed to ease, calm, and soothe the body.
Using our intuitive healing gifts, along with a short questionnaire, a custom made roll on oil is designed, just for you to help with expanding your spiritual connection, or help with relaxation, energize your physically and mentally or to help give you clarity and focus.
Give your guests something special to remember your time together!
Mystic Romance Aromatics
™
Joining together two people, physically, mentally, emotionally and spiritually is always a time to celebrate. We break bread, share cake and photograph the moments to carry these memories with us for a lifetime.
Another layer of carrying the celebration on into our futures is to have a celebratory scent, customized by the new couple's input, that can gifted to the guests and family of newlyweds.
Using our knowledge of essential oils and herbs, we devise a scent for the newlyweds that says "This Is Us Exclusively" to trigger the memories of that special day.
Charactertures
Beauty as seen by the "iPad" controller
Anime style portraits, drawn right before your eyes on an iPad, reading to be emailed or texted to you on the spot.  No more carrying a rolled up paper, trying to keep it smooth and dry.  Within seconds, you have your portrait on your own devises, ready to be printed, slapped onto coffee mugs, pads and more, to keep forever.
And what makes these portraits even more unique, is the artists is one of youngest caricature artists in the country, working professionally.  His style is unique, incorporating traditional anime and artistic style portraits, radiating your true nature and character.
Sacred Spiral Stones
™
Simple and elegant stones that you hand pick from a selection that coincides with the seven major chakras.
You pick, not by sight but by feel of the energy as you choose from our selection of polished stones.
As the stone is being bound by the prepared wire spiral, , you will also receive valuable information about the chakra you favored by your choice. The spiral represents the cycle of life; birth, growth, death, and re-incarnation. This is also the perfect time to ask our intuitive specialist questions you want insight to and to have them assist you in your own journey of awareness.
Wellness Rooms
Conventions and celebrations are fun activities.  Even fun can bring its own type of stress – away from home and routine, having to go from activity to activity or instead having to sit and wait for transitional stages of the event.  Not to mention the possible overload of too much fun, too much conversation and too much celebration.  So why not provide a little extra benefit by having a wellness room available?  What is a wellness room?  It's a  dedicated, private space place where guests and attendees can take time out to tend to their own personal health needs and replenish themselves.
Some things that can make your Wellness Room hugely effective and successful are:
Chair Massage
Hand or Feet Reflexology
Custom Essential Oils for Energy, Focus or Relaxation
Mini Facials
Energy Sessions
Live, Soothing Guitar Music
Meet Deborah Colleen Rose