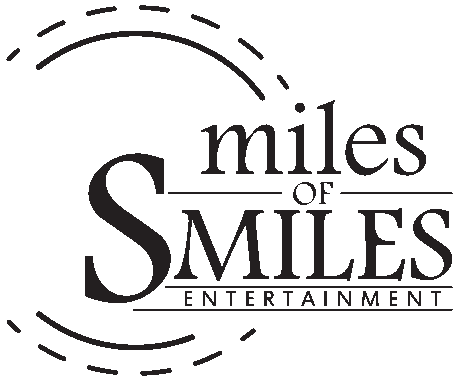 You're Always A Winner With Miles of Smiles Events and Entertainment
Inspired Intuitive Entertainment
 Memorable Celebrations – For many occasions

  Interactive Entertainment – That is Intuitively Engaging

Event Entertainment Enhancers – We Create Memories

Book Now
Your Wedding Day Deserves The Right Kind of Entertainment
Miles of Smiles Events has unique and customizable entertainment packages to fit your vision of the perfect day. Whether you need pre-wedding relaxation for you and your bridesmaids or you need entertainment for the guests at your reception, we have options.  Let us curate a package designed just for your wedding.
Each of our packages come with a special gift. Our Kiss Keepsake is a specially designed gallery-quality canvas that will contain a "kiss" print from your guests and a custom note and signature of those who attend your nuptials.  After the event, you can take this keepsake and relive the memories of your wedding for years to come.
Traditional Mystic Services For Your Events
We are entertainers first – using our intuitive skills as an added bonus. Our talent has a wide range of backgrounds: teachers, nurse, ministers, Certified Private Investigators, Authors. and Certified Handwriting Interpreters.
Tradition Mystical Services by Miles of Smiles brings the enchantment to your occasions. From corporate events to birthday parties, our unique mystical offerings transform ordinary celebrations into a magical experience. Whether it's specialty events or festive holiday parties, our dedicated team ensures a touch of wonder. Dive into the mysterious and let us elevate your event to the realm of the extraordinary. Dream, dazzle, and delight by having Miles of Smiles at your next event.
Gypsy Fortune Tellers

Palm Readers / Tea Leaves Readers

Kiss – Lip Print Readings (Your Lips Tell All!)

Handwriting Profilers/Analysis




Personal Portraits

Mystic Rejuvenation Oils – Custom Scents

Strolling Crowd Readings

Why limit yourself? Offer your guest more than one option!

Miles of Smiles Events Speciality Services
Intuitive Entertainment At Its Best!
At your next event, step into the world of mystique and merriment with Miles of Smiles our fortune tellers and handwriting analysts will give you the keys to unlock those hidden aspects of your life, career and more. Get ready for a unique twist at your event with our innovative and unique Kiss Readings. What are your lips saying? What is that personalized scent that is yours? Mystical Romances Aromatics and Mystical Scents Oils and create a scent that is personalized to you.
Meet Deborah Colleen Rose